These days, many facial oils are being introduced by the beauty industry. While it's difficult to choose the right oil, some oil stands separately from the competition because of their nature. One of them is grape seed oil. Let's find out how.  
Grape seed oil is derived from the seeds of the grape. It is obtained as a by-product of the winemaking process. It contains omega fatty acids and vitamins like vitamin C and E. It is very lightweight and non-comedogenic which makes it potent anti-inflammatory, antioxidant, and antibacterial.
It contains proanthocyanidin, a powerful antioxidant that makes this oil ideal for addressing uneven skin tone issues. Its antibacterial properties help reduce acne. Grape seed oil, because of enriched vitamin contents, makes our skin soft and supple. It makes it more elastic and youthful. It has the wonderful properties of preserving the skin effectively. 
You can use the pure grape seed oil as a serum or can mix it in your daily moisturizer. It is safe in both ways. It has no reported side effects unless you are allergic to it. It is best to do a patch test to eliminate the risk of an allergic reaction.  
Also Read: Can Sun Exposure Damage Your Hair?
For more Skincare news and Beauty latest updates please Like and Follow our Facebook Page and Instagram account…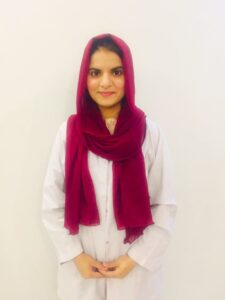 About the Author: Dr. Iqra Mubashar is a registered Pharmacist originally from Pakistan, Lahore. She has earned her pharmacy degree from the University of veterinary and animal sciences, Lahore. She has completed her internship as a trainee from Children hospital, Lahore. She has completed her research work in clinical pharmacy and pharmaceutics. She has worked as a healthcare documentation head in Al-Qasim enterprises, Islamabad. She has specialized in prescription handling, drugs information, literature research, patient counseling and pharmaceutical care plans. Her research work on coronavirus is under publication.