Mineral oil is considered on the no-no list for skin care because it is said to be terrible for our skin because of its congestion causing properties. Let's find out if it is true or not. 
Mineral oil is obtained from petroleum and is a hydrating and softening agent which was very famous in skincare, particularly in moisturizers. Usually, the mineral oil used in cosmetics is food graded by FDA. It is an occlusive ingredient that seals the surface of the skin and protects from environmental damage. But now, many companies are avoiding it because it is believed to clog the skin, promoting blackheads, whiteheads and breakouts.
But there is no scientific evidence to support it.  In fact, it is one of the best ingredients for eczema and psoriasis. It is recommended for dry and sensitive skin. It fills the cracks and damaged areas and promotes skin healing. It makes a protective barrier between skin and the environment and prevents transepidermal water loss.   
 You don't need to be afraid of products bearing mineral oil as it is entirely safe for any skin type. But if your skin is acne-prone and cannot handle mineral oil or mineral oil containing products, then you need to avoid it.   
Also Read: Tips to Heal Your Cracked Heels
For more Skincare news and Beauty latest updates please Like and Follow our Facebook Page and Instagram account…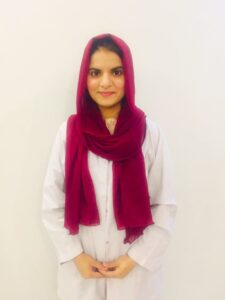 About the Author: Dr. Iqra Mubashar is a registered Pharmacist originally from Pakistan, Lahore. She has earned her pharmacy degree from the University of veterinary and animal sciences, Lahore. She has completed her internship as a trainee from Children hospital, Lahore. She has completed her research work in clinical pharmacy and pharmaceutics. She has worked as a healthcare documentation head in Al-Qasim enterprises, Islamabad. She has specialized in prescription handling, drugs information, literature research, patient counseling and pharmaceutical care plans. Her research work on coronavirus is under publication.