Cinnamon is often used in homemade skincare DIYs, but scientifically it is a bit controversial ingredient. Let's find out the reason behind it. 
Cinnamon is a famous spice loaded with antioxidants and flavonoids. There are two types of cinnamon:
Cassia cinnamon: it is commonly available and cheaper in price but has  lesser amount of antioxidants. 
Ceylon cinnamon: it is rare and expensive, but it has high levels of antioxidants. It is often found in formulated skin care creams and cosmetics.
The problem with this ingredient is that significantly fewer scientific studies suggest that its topical use is effective. There is a study that says that topical use of Ceylon improved collagen synthesis. Another study involving a cream, bearing Ceylon and other herbs extracts, reported that it promotes hydration, elasticity, and firmness. 
The problem is that commonly used cinnamon is cassia which causes  irritation and allergic reactions on the skin. So if you come across a formulated skincare product with Ceylon cinnamon, you can use it. But it is better to avoid homemade DIYs using Cassia cinnamon. Also, don't forget to do a patch test on your wrist before applying it to your face.
Also Read: How Menopause Affects Your Hair and Skin
For more Skincare news and Beauty latest updates please Like and Follow our Facebook Page and Instagram account…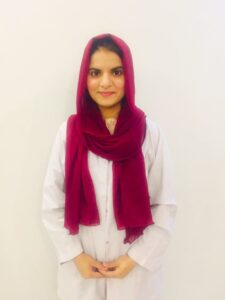 About the Author: Dr. Iqra Mubashar is a registered Pharmacist originally from Pakistan, Lahore. She has earned her pharmacy degree from the University of veterinary and animal sciences, Lahore. She has completed her internship as a trainee from Children hospital, Lahore. She has completed her research work in clinical pharmacy and pharmaceutics. She has worked as a healthcare documentation head in Al-Qasim enterprises, Islamabad. She has specialized in prescription handling, drugs information, literature research, patient counseling and pharmaceutical care plans. Her research work on coronavirus is under publication.