Even if you are opting for all-natural ingredients, the risk of allergy is still there. So it is always better to do a patch test before using any new cosmetic or skin care product on your face or other areas. Here is a detailed guide for you to understand the process.  
An allergic reaction can be minor redness to a severe allergic reaction. A patch test is the simplest way of checking if the skin will react to a new product or not. It helps identify a variety of allergies so that you can avoid the potential allergic ingredient in the future.  
For doing a patch test:
Choose an accessible clean area of your skin that can be left for 24 hours, e.g. wrist or inner side of your elbow.

Wash and clean the area properly.

Apply a small amount of the product to the skin and cover it with a bandage.

Leave it for 24 hours unless you experience pain, burning, or irritation before the recommended time.

After 24 hours, observe your skin if you experience any redness, swelling, etc.
Allergic symptoms are very easy to notice, that's why a patch test can be done at home. It is advised to look out for allergic ingredients every time you buy a product.    
Also Read: Which One Is Better: Facial Serums or Oils?
For more Skincare news and Beauty latest updates please Like and Follow our Facebook Page and Instagram account…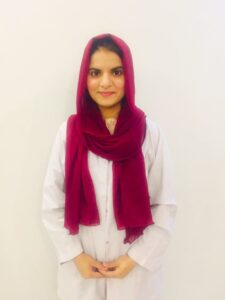 About the Author: Dr. Iqra Mubashar is a registered Pharmacist originally from Pakistan, Lahore. She has earned her pharmacy degree from the University of veterinary and animal sciences, Lahore. She has completed her internship as a trainee from Children hospital, Lahore. She has completed her research work in clinical pharmacy and pharmaceutics. She has worked as a healthcare documentation head in Al-Qasim enterprises, Islamabad. She has specialized in prescription handling, drugs information, literature research, patient counseling and pharmaceutical care plans. Her research work on coronavirus is under publication.