Coffee is one of the most consumed beverages globally; therefore, it is an ingredient that can be found in every home. Not only does it provide benefits when ingested, but also when used topically.  That is why many skincare products have begun to add them as part of their ingredients during the last few years. Today, I'll let you know the amazing benefits of coffee for your skin and how to apply coffee as part of your beauty routine. 
Among the benefits that coffee has for our skin, we can find:
Increases microcirculation in the area where it is applied.

Prevents excess oil in the skin.

Improves dark circles and bags under the eyes.

It has antioxidant properties hence prevents premature aging.

Improves pigmentation.
How can coffee be applied directly to our skin?
One of the most common ways to apply coffee is with a towel or handkerchief. First of all, you must prepare the coffee, but do not add the sugar, then let it cool down and then wet the cloth you will use. 
You must take the cloth with the coffee and apply it on your face's skin on the affected areas and let the coffee act for at least 15 minutes.  You can repeat this procedure several times a week.
Also Read: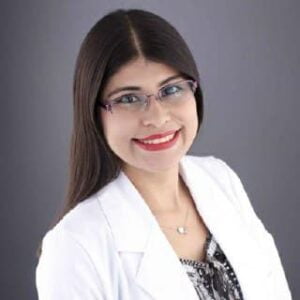 Dr. Angelica Parra is a Licensed Medical Doctor from Venezuela and is currently taking a Master's degree in Dermatology.  She specialized in Aesthetic Medicine and completed Advanced Training in Non-surgical Facial Rejuvenation in Miami, Florida. She has specialized in applying Botox, dermal fillers, skin tightening treatments, and since then, she has worked on cruise ships as an Aesthetic Doctor.
For more Skincare news and Beauty latest updates please Like and Follow our Facebook Page and Instagram account…