Your dull and unattractive skin got you down? Your skincare routine is missing something—Shea butter. It's an ideal cosmetic ingredient for softening skin. Please keep reading to know about its excellent benefits for the skin.
Shea butter extracted from shea tree nuts rich in fatty acid and vitamins makes it ideal for skin smoothing, moisturizing, and soothing. It has a significant anti-inflammatory effect on the face. The product having shea butter may lower the swelling on the front and give a mild effect.
Oil in shea butter makes a smooth barrier for your skin and locks moisture into the skin. It makes skin hydrated. That's why shea butter is known for its moisturizing superpowers.
A wealthy quantity of vitamin A and E in shea butter gives it antioxidant property. It helps to protect the skin from the damage of free radicals. Free radicals lead to early ageing. So, it also acts as an anti-ageing act.
Although shea butter is safe for all skin types, the American Academy of Dermatology claims that shea butter can clog pores. So, People with acne-prone and sensitive skin should use products containing shea butter with caution.
Also Read: 
For more Skincare news and Beauty latest updates please Like and Follow our Facebook Page and Instagram account…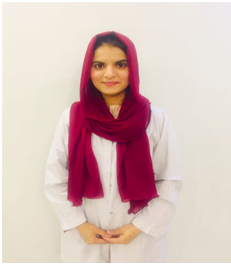 About the writer: Dr. Iqra Mubashar is a registered Pharmacist originally from Pakistan, Lahore. She has earned her pharmacy degree from the University of veterinary and animal sciences, Lahore. She has completed her internship as a trainee from Children hospital, Lahore. She has completed her research work in clinical pharmacy and pharmaceutics. She has worked as a healthcare documentation head in Al-Qasim enterprises, Islamabad. She has specialized in prescription handling, drug information, literature research, patient counseling, and pharmaceutical care plan. Her research work on coronavirus is under publication.