Dry lips can be very uncomfortable as the excess dryness may lead to bleeding that can be more painful. All you need to rectify this problem is to regularly moisturize your lips to reduce their dryness.  Most people encounter this problem during winter so you have to be very careful during this season. Regularly exfoliating your lips can also be very helpful. 
When the skin of the lips starts getting dry, it becomes flaky and chapped lips. In such conditions, gently exfoliating the lips can remove the dead cells that can otherwise prevent lip balm from reaching and moisturizing the new skin underneath the flaky areas.
The effective homemade lip balm is very easy to prepare with simple ingredients easily available at home.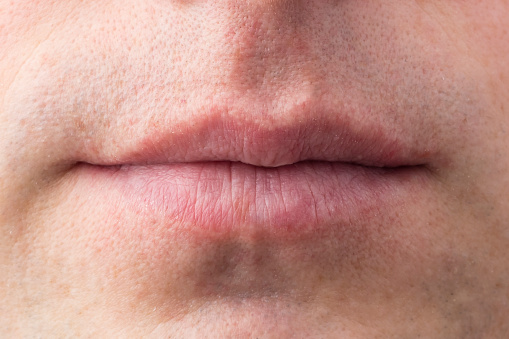 How to prepare:
Exfoliating ingredient:

1 tablespoon of sugar or sea salt. 

Emolliating ingredient:

1 tablespoon of honey or any essential oil

Mix these two ingredients in a bowl and beat with a beater. 
How to apply:
Take a wet cotton swab and clean your lips with it properly

Now take another cotton swab and dip it in the mixture and gently apply it to your lips in a circular motion. 

Once your lips have been exfoliated, apply one of the following home remedies to help soothe, moisturize and protect your chapped lips.
Also Read: Tips On How To Use Different Hair Masks
For more Skincare news and Beauty latest updates please Like and Follow our Facebook Page and Instagram account…
About the Author: Dr. Iqra Mubashar is a registered Pharmacist originally from Lahore, Pakistan. She has earned her pharmacy degree from the University of veterinary and animal sciences, Lahore. She has completed her internship as a trainee from Children hospital, Lahore. She has completed her research work in clinical pharmacy and pharmaceutics. She has worked as a healthcare documentation head in Al-Qasim enterprises, Islamabad. She has specialized in prescription handling, drugs information, literature research, patient counseling and pharmaceutical care planning. Her research work on coronavirus is under publication.