Usually, when you read about skincare and notice the word "acid," things related to peeling come to your mind, but most of the time, it has nothing to do with this. Many acids should be part of our daily skincare routine that will moisturize, protect and exfoliate, so you must learn how to recognize them, and that is why here we will mention some of them.
Hyaluronic acid

: It is found naturally in the body and fights the effect of premature aging of the skin, preventing wrinkles and increasing collagen production. It is fantastic at retaining water and hydrating the skin.

Azelaic Acid

: It can control acne, pigmentation, inflammation and removes dead skin cells on the superficial skin layer. 
Salicylic Acid

: It is also used to treat acne and has anti-inflammatory properties. It is sometimes used to treat psoriasis.

Ferulic acid

: It is an antioxidant with anti-inflammatory and depigmenting properties.  

Glycolic Acid

: It works as an exfoliant, stimulates collagen and elastin production, and has antibacterial properties.

Citric acid

: It is found in a large part of fruits such as lemon and orange and is one of the most potent antioxidants. It evens skin tone, reduces wrinkles, fights against free radicals.
Also Read: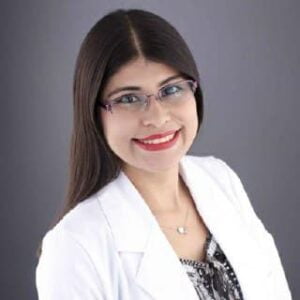 Dr. Angelica Parra is a Licensed Medical Doctor from Venezuela and is currently taking a Master's degree in Dermatology.  She specialized in Aesthetic Medicine and completed Advanced Training in Non-surgical Facial Rejuvenation in Miami, Florida. She has specialized in applying Botox, dermal fillers, skin tightening treatments, and since then, she has worked on cruise ships as an Aesthetic Doctor.
For more Skincare news and Beauty latest updates please Like and Follow our Facebook Page and Instagram account…