Oils are proven to have a substantial importance in our hair and skin care. Let's discuss a special beauty oil, i.e. tea seed oil, it hasn't received the appreciation it deserves.  
Tea seed oil is extracted from the seeds of the plant Camellia sinensis. It is also called camellia oil or peanut oil. It is edible oil with numerous health benefits. But it has been used for topical application since ancient times. It has a rich composition that is found great for both skin and hair.
Tea seed oil is non-comedogenic oil with a light texture. Its rich oleic acid content makes it an ideal moisturizer for the skin. It also promotes wound healing and helps fade away scars and stretch marks. It has impressive cellular regenerative ability; thus, it helps in acne, eczema and sunburns.
Its high fatty contents are great for hair and scalp care. It detangles the hair and makes it easy to comb hair. It deeply moisturizes the scalp, relieves rash and improves scalp health. Although we pay little attention to it, it is a fairly common ingredient in shampoos, soaps and lotions.  
It is essential to mention that don't confuse tea seed oil with tea tree oil, which is an essential oil obtained from the plant's leaves. 
Also Read: How to Deal with Your Oily T-Zone?
For more Skincare news and Beauty latest updates please Like and Follow our Facebook Page and Instagram account…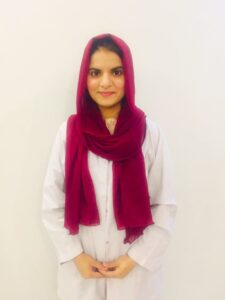 About the Author: Dr. Iqra Mubashar is a registered Pharmacist originally from Pakistan, Lahore. She has earned her pharmacy degree from the University of veterinary and animal sciences, Lahore. She has completed her internship as a trainee from Children hospital, Lahore. She has completed her research work in clinical pharmacy and pharmaceutics. She has worked as a healthcare documentation head in Al-Qasim enterprises, Islamabad. She has specialized in prescription handling, drugs information, literature research, patient counseling and pharmaceutical care plans. Her research work on coronavirus is under publication.