Knowing your skin type helps you to follow a compatible skincare routine. In case of having oily skin, a skincare routine will help to control the sebum production. Similarly, if you have dry skin, this routine will moisturize your skin cells so they will not get drier. This will damage the overall look of your skin. How to treat specific skin concerns like acne scars is the most important thing to be taken into your consideration. No matter what your skin type is, a daily skincare routine can help you maintain overall skin health and improve specific concerns like acne, scarring, and dark spots.
Among all this hustle, tracking your skin progress while you are putting in a lot of effort is of great importance. This app has various features that will assist you to track your progress. This app will ask you about your stress level, the sleep you are having for the day, and the diet that you took during your day. All these factors influence your skin appearance and the risk of your skin of being prone to pimples, blackheads, and whiteheads.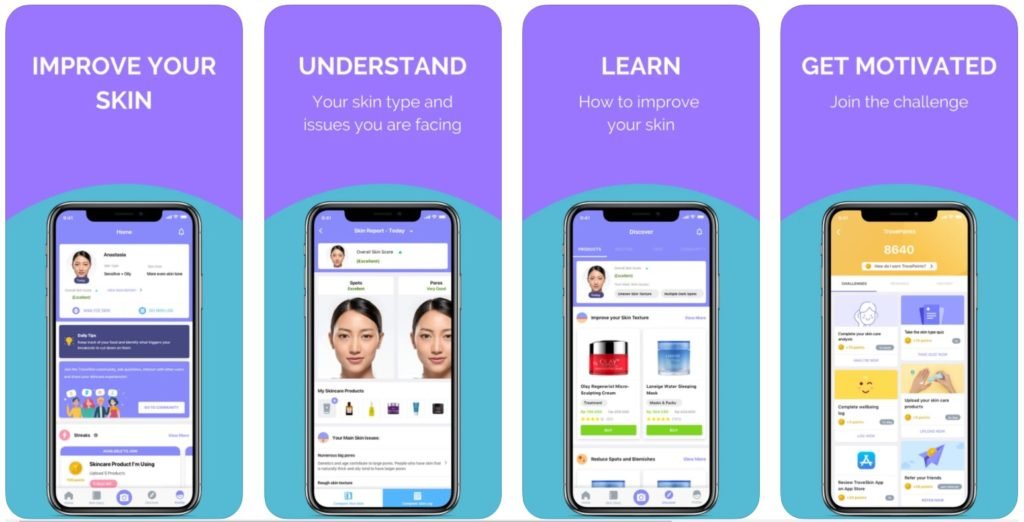 This app along with tracking the progress of your skin will also track the skin care products, and the habits that you are adopting that will influence your skin.
Also Read: Benefits Of Olive Oil For Skincare
For more Skincare news and Beauty latest updates please Like and Follow our Facebook Page and Instagram account…
About the Author: Dr. Iqra Mubashar is a registered Pharmacist originally from Lahore, Pakistan. She has earned her pharmacy degree from the University of veterinary and animal sciences, Lahore. She has completed her internship as a trainee from Children hospital, Lahore. She has completed her research work in clinical pharmacy and pharmaceutics. She has worked as a healthcare documentation head in Al-Qasim enterprises, Islamabad. She has specialized in prescription handling, drugs information, literature research, patient counseling and pharmaceutical care planning. Her research work on coronavirus is under publication.