The hair color spray is a form of temporary hair dye, also known as wash-out hair color that offers a non-damaging, short-term way to color your hair. It is trending nowadays. If you want to know why so many people opt for it, keep reading with us to know the answer.
Does hairspray really work?
Temporary hair color sprays are an excellent alternative to box dyes and salon products. They only last for a few days, which makes them perfect for commitment-probes, and they're fast so there is no need to repeatedly wash and re-wash your curls to get the desired hue.
Does colored hair spray wash out?
The hair color sprays are direct dyes in ultra-light, micro powder form, designed to spray on, stay on all day, and last until they're washed out. Unlike some colors, they're easy to use and easy on your hair, making them the ideal way to color your hair for just one day.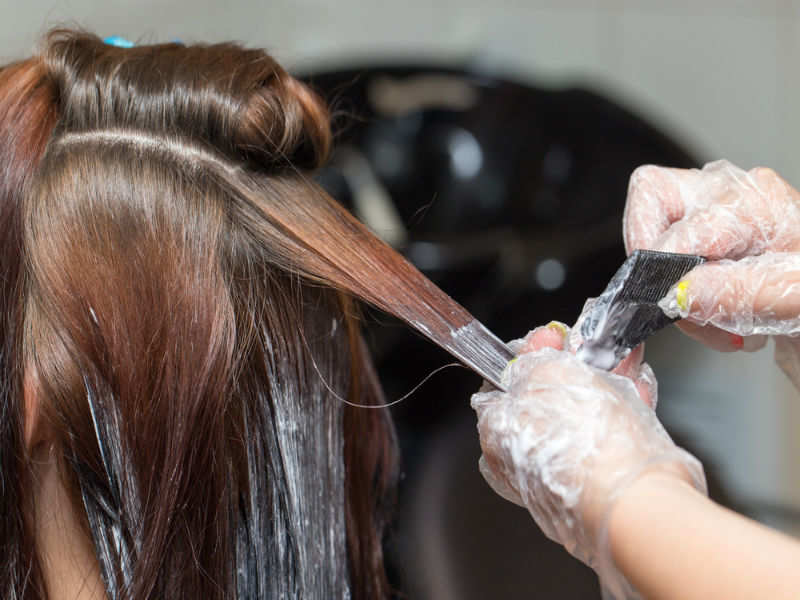 How should you use hair spray?
Use it by following 5 easy steps:
Step 1: Apply to clean hair. For best results, make sure your hairs are clean of product build-up or grease and impurities.
Step 2: Make sure your hair is dry.
Step 3: Choose the right hairspray.
Step 4: Keep your distance.
Step 5: Spray evenly.
Can I use hair spray daily?
Unless you empty half a bottle of the stuff onto your hair each day, hairspray will not damage your hair. As long as you use it in moderation, there is no risk of it damaging your hair. If you love using hairspray, make sure you wash your hair regularly.
Also Read: All You Need To Know About Blackheads
For more Skincare news and Beauty latest updates please Like and Follow our Facebook Page and Instagram account…
About the Author: Dr. Sayyam Azam is a Certified Dermatologist who has specialized in Clinical Dermatology (Pakistan) and Aesthetic Medicine(U.S). During her specialized training, she is involved in multiple clinical as well as aesthetic dermatological procedures such as botox, fillers, and chemical peels. As a licensed dermatologist, she is now running a state of art Aesthetic Centre (The Face Clinic) in Multan, Pakistan.