Blackheads are a type of acne. People with oily skin are at more risk of developing blackheads on their faces than normal skin. You can use the following products to get remove blackheads from your face.
Salicylic acid
By applying salicylic acid to the area of blackheads on your face, the area will get softer. And the material that clogs the pores will automatically ooze out. You can use a daily cleanser containing salicylic acid as its major ingredient.
Use a clay mask
Natural clay mask helps to draw out the oil and the material that clogs the pores in your skin. Some natural clay masks also contain Sulphur as their minor ingredient, but this minor Sulphur plays a major role. It breaks down the dead skin cells that make up the blackheads and whiteheads. Use a clay mask once a week but for an exfoliating effect apply it twice a week. 
Use a charcoal mask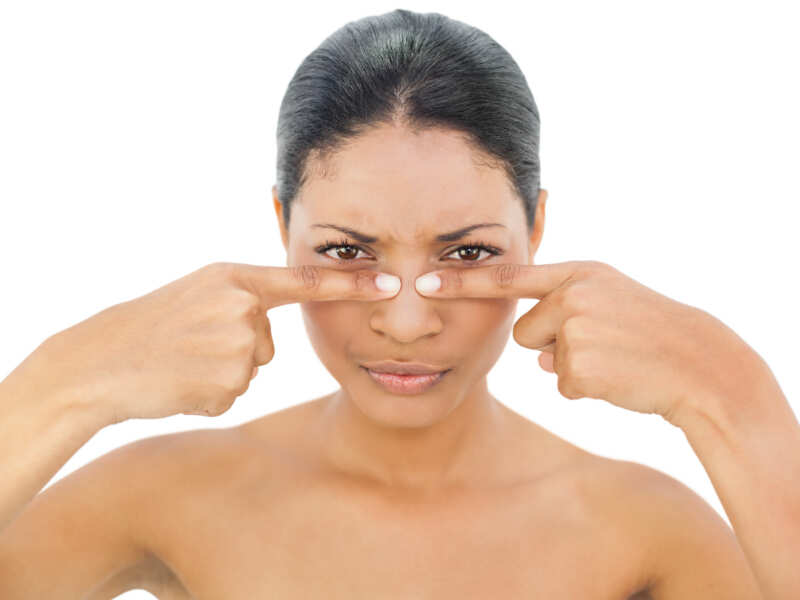 Charcoal masks have the same effect as a clay masks. It draws out the oily substances and other impurities from your face. Remove Blackheads From Your Face
Never sleep in your makeup
Whenever you apply make-up on your face remove it properly before sleeping. While sleeping, your skin cells produce oil that clogs the pores with makeup and ultimately convert it into blackheads.
Also Read: Skin Care Routine For Oily Skin
For more Skincare news and Beauty latest updates please Like and Follow our Facebook Page and Instagram account…
About the Author: Dr. Iqra Mubashar is a registered Pharmacist originally from Lahore, Pakistan. She has earned her pharmacy degree from the University of veterinary and animal sciences, Lahore. She has completed her internship as a trainee from Children hospital, Lahore. She has completed her research work in clinical pharmacy and pharmaceutics. She has worked as a healthcare documentation head in Al-Qasim enterprises, Islamabad. She has specialized in prescription handling, drugs information, literature research, patient counseling and pharmaceutical care planning. Her research work on coronavirus is under publication.