Manuka honey is really popular for wound healing, but do you know that it can make your skin flawless? Keep reading below to learn about all the amazing benefits you can get from it.  
Manuka honey is rich in nutritious ingredients like amino acids, vitamins, minerals, and sugars. It contains two excellent antibacterial components: hydrogen peroxide and methylglyoxal. So, all the benefits attributed to Manuka honey are because of its amazing composition.   
It has a lower pH, which helps balance the skin's pH and remove dead cell debris. Its anti-inflammatory properties decrease the pain and inflammation and heal the pimples. 
Its higher sugar composition keeps the damaged and burned skin areas moist and speeds up the healing process. It has emollient and humectant properties; thus, it lock natural moisture and softens the skin. It also soothes irritation and helps with psoriasis, dandruff, and eczema. 
Anyone can use it, but it is particularly beneficial for acne-prone skin. It is safe to be used once or twice daily. You can use raw honey on your face or skincare products bearing it. It is available in cleansers, facial masks, creams, serums, and healing balms.  
It is entirely safe for all skin types but do not use honey with harsh skincare products like retinol.    
Also Read: Everything You Need to Know About Barely-There Makeup Look
For more Skincare news and Beauty latest updates please Like and Follow our Facebook Page and Instagram account…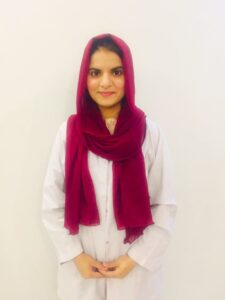 About the Author: Dr. Iqra Mubashar is a registered Pharmacist originally from Pakistan, Lahore. She has earned her pharmacy degree from the University of veterinary and animal sciences, Lahore. She has completed her internship as a trainee from Children hospital, Lahore. She has completed her research work in clinical pharmacy and pharmaceutics. She has worked as a healthcare documentation head in Al-Qasim enterprises, Islamabad. She has specialized in prescription handling, drugs information, literature research, patient counseling and pharmaceutical care plans. Her research work on coronavirus is under publication.