Who doesn't want beautiful, clear, and glowing skin? What if I tell you that you can get this flawless skin with even natural products that are loaded with every right ingredient? Moringa is such a plant. Let's try to know more about it.  
Moringa is obtained from Moringa Oliefera. It is a well-known herb for its incredible medicinal and healing benefits. It is often called jack of all trades because of its rich composition of vitamins, minerals, fatty acids, and amino acids. Moringa oil is commonly used in various skin care products like creams, conditioners, shampoos, etc., but moringa leaf powder has separate magical effects on our skin.
Moringa's rich vitamin A composition boosts collagen production. Its vitamin C acts as an anti ageing agent, while vitamin E helps the skin as an anti-inflammatory agent. It has incredible amounts of other minerals too. Its antibacterial properties prevent acne, reduce blemishes, dark spots, and blackheads. All these benefits can be obtained by simply applying a thick paste of moringa leaf powder to your face. No other fancy ingredients are needed.  
You can also consume moringa powder by adding it to your drinks or dishes. It detoxifies your blood and gives you clear and glowing skin. But make sure you take the right amount; it's too much quantity is not beneficial. 
Also Read: What Is Blue Light Protection Skin Care? 
For more Skincare news and Beauty latest updates please Like and Follow our Facebook Page and Instagram account…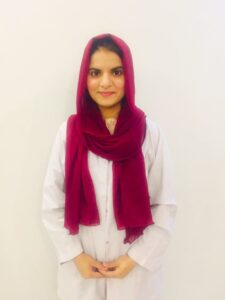 About the Author: Dr. Iqra Mubashar is a registered Pharmacist originally from Pakistan, Lahore. She has earned her pharmacy degree from the University of veterinary and animal sciences, Lahore. She has completed her internship as a trainee from Children hospital, Lahore. She has completed her research work in clinical pharmacy and pharmaceutics. She has worked as a healthcare documentation head in Al-Qasim enterprises, Islamabad. She has specialized in prescription handling, drugs information, literature research, patient counseling and pharmaceutical care plans. Her research work on coronavirus is under publication.