A makeup primer is essential for setting your foundation for a longer time, irrespective of your skin type. The right combination of primer and foundation gives a much better result, but the choice of primer depends upon your skin type. Let's have a look at a brief guide on how to choose the suitable primer depending upon your skin type: 
Dry skin:
People with dry skin experience a patchy foundation without a primer. They need a primer with hydrating and soothing properties. It should have a creamy texture for setting the foundation perfectly. An ideal primer for dry skin gives a dewy look. 
Oily skin:
Makeup Primer 
A primer is an absolute necessity for oily skin. It combats excess oil and shine. It also helps cover enlarged pores. If you experience oily skin, look for a primer with oil-free formula with mattifying properties to get a matte look.              
Sensitive skin:
They often suffer from skin redness. So people with sensitive skin should opt for a green pigmented primer to combat redness. Always look for a short ingredient list. Check if you can find oil-free, fragrance-free, and paraben-free so that your skin might not react to them.
Choosing the right ingredient is very important as one wrong choice can make your skin suffer. So always consider your skin type and skin condition while selecting a product.
Also Read: Facial Toner: What Is It and How to Use It?
For more Skincare news and Beauty latest updates please Like and Follow our Facebook Page and Instagram account…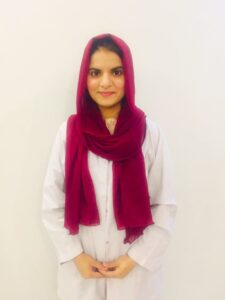 About the Author: Dr. Iqra Mubashar is a registered Pharmacist originally from Pakistan, Lahore. She has earned her pharmacy degree from the University of veterinary and animal sciences, Lahore. She has completed her internship as a trainee from Children hospital, Lahore. She has completed her research work in clinical pharmacy and pharmaceutics. She has worked as a healthcare documentation head in Al-Qasim enterprises, Islamabad. She has specialized in prescription handling, drugs information, literature research, patient counseling and pharmaceutical care plans. Her research work on coronavirus is under publication.