All skin types should be moisturized, even oily skin. Moisturizer is a "must" element that must be part of your daily and nighttime skin routine. Today's beauty industry has taken the time to develop cosmetics that can be adapted to any skin type, so finding one for this skin type should be an easy task. 
Here are the reasons why you should moisturized your skin, even if it's oily: 
Using a moisturizer helps you create a protective barrier on your skin, so bacteria and dirt won't penetrate directly into your pores.

There are moisturizers with active ingredients capable of fighting the lesions resulting from acne. Look for the following ingredients in your products: Azelaic acid, bisabolol, niacinamide, salicylic acid. 

The use of moisturizers can help mattify the skin; if you choose the suitable cream, excess sebum can be controlled, ingredients such as niacinamide can help with this problem. 

Dehydrated skin is not the same as dry skin, so if you decide to skip moisturizing, your skin can suffer from dehydration. Most people think that they don't need to apply a moisturizing treatment because they have oily skin, but they are wrong. Just choose a very light moisturizer with ingredients such as glycerin, panthenol, or ceramides.
Also Read: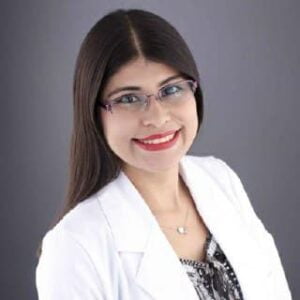 Dr. Angelica Parra is a Licensed Medical Doctor from Venezuela and is currently taking a Master's degree in Dermatology.  She specialized in Aesthetic Medicine and completed Advanced Training in Non-surgical Facial Rejuvenation in Miami, Florida. She has specialized in applying Botox, dermal fillers, skin tightening treatments, and since then, she has worked on cruise ships as an Aesthetic Doctor.
For more Skincare news and Beauty latest updates please Like and Follow our Facebook Page and Instagram account…