Clay masks are really popular, particularly for oily skin. Fuller earth is another clay mask with exceptional benefits. Here is a detailed guide for you.
Fuller earth is a clay-like substance containing 17 ingredients. It is mainly composed of aluminum-magnesium silicate and has multiple uses but it is chiefly known for its skincare and beauty benefits. Particularly for oily and acne-prone skin, it is amazingly beneficial.
It absorbs excess oil and dirt from the skin and effectively cleanses the skin by opening the clogged pores.
 It has mild exfoliating properties.
It is known for fighting wrinkles and acne.
It softens the skin, improves the complexion, and gives an even-toned skin.
It is available in both skincare and beauty products. In skincare, it is most common in facial masks but also available in creams, cleansers, soaps, gels, shampoos, and conditioners. In beauty products, it is found in foundation, powder, and concealers.
Generally, it is found safe for all skin types. But it might be slightly drying, so if you have dry skin, you must apply a moisturizer afterward.  Do a patch test on your wrist or arm before applying it to your face to prevent any allergic reactions.
Also Read: YouCam nails app: Your personal nail artist on the go
For more Skincare news and Beauty latest updates please Like and Follow our Facebook Page and Instagram account…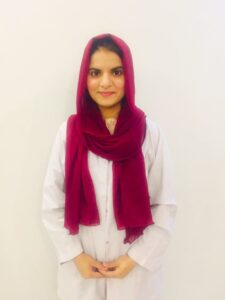 Dr. Iqra Mubashar is a registered Pharmacist originally from Pakistan, Lahore. She has earned her pharmacy degree from the University of veterinary and animal sciences, Lahore. She has completed her internship as a trainee from Children hospital, Lahore. She has completed her research work in clinical pharmacy and pharmaceutics. She has worked as a healthcare documentation head in Al-Qasim enterprises, Islamabad. She has specialized in prescription handling, drugs information, literature research, patient counseling and pharmaceutical care plans. Her research work on coronavirus is under publication.