Rosacea is a chronic skin condition that causes symptoms like itching, redness, pustules, papules, burning sensation, and even edema. Most of the time can be noticed in the central area of the face; however, there are many types of rosacea which we have to cure on time, where not only can be found in other areas of the face but also present different skin lesions. 
Rosacea is a condition that can be worsened with extreme weather, spicy food, stress, excessive exposure to sunlight, and smoking cigarettes. There is no cure for rosacea; however, improving these conditions is to avoid all these triggers.  
Here you have the types of Rosacea you must know:
cure
Ocular

: You can find bloodshot eyes or a burning sensation or sting in your eye.

Erythematous-telangiectatic

: This is one of the most common types where you can find persistent and central erythema; on most occasions, you can also notice broken capillaries or blood vessels. 

Phymatous: You can notice enlarged pores, and your skin may be thicker, giving a  "bulbous" look. The phymatous type is more common in men.

cure

Papulopustular

:

This type is mistaken with acne most of the time; you can find in the face lesions' central area like pustules and papules.

cure
Also Read:
For more Skincare news and Beauty latest updates please Like and Follow our Facebook Page and Instagram account…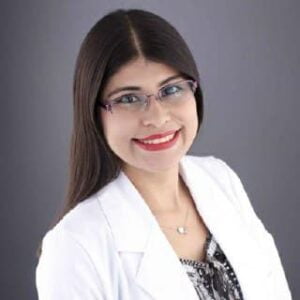 About the writer: Dr. Angelica Parra is a Licensed Medical Doctor from Venezuela and is currently taking a Master's degree in Dermatology.  She specialized in Aesthetic Medicine and completed Advanced Training in Non-surgical Facial Rejuvenation in Miami, Florida. She has specialized in applying Botox, dermal fillers, skin tightening treatments, and since then, she has worked on cruise ships as an Aesthetic Doctor.