Have you heard about the new cica cream hype? This cica cream is a new trending product, particularly for dry and sensitive skin. Please keep reading to know more about it.  
Centella asiatica is a medicinal herb that is known for its culinary and cosmetic benefits. It is also called tiger grass. This herbal ingredient is a rich source of amino acids, fatty acids, and phytochemicals. The cica cream is based on this centella asiatica.  It is incredible for soothing the flare-ups of dry and sensitive skin. 
Cica cream is an excellent treatment option to soothe eczema or psoriasis flare-ups, treat minor burns, and heal scars. Now brands are adding this ingredient with various other beneficial ingredients to bring it into regular use. Cica cream is introduced in regular skincare by k-beauty. Previously it was limited to medical uses only. Now cica cream is no longer limited to people with dry and sensitive skin. It suits everyone well. It has anti-inflammatory and healing abilities. One can use it after a chemical peel, laser treatment, or retinol application. 
 Cica cream can also be added to your daily skincare routine because it soothes dry skin and works well for aging skin by boosting collagen production.      
Also Read: Can You Treat Keratosis Pilaris at Home?
For more Skincare news and Beauty latest updates please Like and Follow our Facebook Page and Instagram account…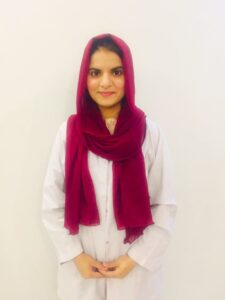 About the Author: Dr. Iqra Mubashar is a registered Pharmacist originally from Pakistan, Lahore. She has earned her pharmacy degree from the University of veterinary and animal sciences, Lahore. She has completed her internship as a trainee from Children hospital, Lahore. She has completed her research work in clinical pharmacy and pharmaceutics. She has worked as a healthcare documentation head in Al-Qasim enterprises, Islamabad. She has specialized in prescription handling, drugs information, literature research, patient counseling and pharmaceutical care plans. Her research work on coronavirus is under publication.