The eyes are the first area of the face to show the first signs of aging, so it is essential to know how to prevent wrinkles and bags in this area, and one of the reasons is that the skin around the eye area is the thinnest skin of all your body, therefore, needs special care. 
It would be best if you always used SPF

: In addition to SPF, you can also use sunglasses; sun exposure is responsible for photoaging and can cause wrinkles and pigmentation in the area. 

Improve your sleep quality

: Ideally, you should sleep with your face up and never forget to remove your makeup before sleeping. 

Choose the right products for the area

: To treat this area, you should choose specialized products. Sometimes face moisturizers are too thick and cannot adequately penetrate the skin in the area, so you should select specific products. You can add caffeine products to treat bags and dark circles and add retinol to your nighttime routine to prevent wrinkles and stimulate collagen production. 

Add antioxidants to your routine

: Antioxidants can prevent DNA damage, thus preventing aging. 

See your trusted doctor

: Don't forget to visit your ophthalmologist; straining your eyesight will cause the area's excessive movement, so wrinkles around and under the eyes will form faster. 
Also Read: Shea Butter: What are the benefits of this ingredient?
About the Author: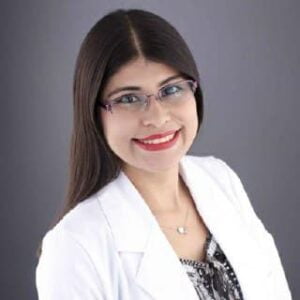 Dr. Angelica Parra is a Licensed Medical Doctor from Venezuela and is currently taking a Master's degree in Dermatology.  She specialized in Aesthetic Medicine and completed Advanced Training in Non-surgical Facial Rejuvenation in Miami, Florida. She has specialized in applying Botox, dermal fillers, skin tightening treatments, and since then, she has worked on cruise ships as an Aesthetic Doctor.
For more Skincare news and Beauty latest updates please Like and Follow our Facebook Page and Instagram account…