Beauty brands are now moving towards beauty oils. The top beauty brands add these oils to their products due to their magical effect on the skin. Keep reading to know about the full five beauty oil for your skin.
Almond oil:
Almond oil is excellent for reducing dark circles. It has skin lightening properties which work best for reducing dark circles. For reducing dark circles, take a small amount of almond oil and gently apply it under your eyes before sleeping.
Castor oil:
Applying castor oil over your liver area under your right breast gibes glowing appearance to your skin says, Katie Pande, medical herbalist and senior herbal advisor at Pukka Herbs
Jojoba oil:
Jojoba oil is rich in vitamins, minerals, and nutrients due to which act as a potent moisturizer. Due to its light texture, it absorbs well into the skin and makes it hydrated.
Olive oil:
Olive oil contains antioxidants that make it a fantastic choice for hair, nail, and skin. It gives a shiny look to hair and acts as an excellent moisturizer for the skin.
Coconut oil:
Coconut oil can act as a great makeup remover. It has abilities to remove dirt and makeup deeply from the skin. If you face the issue of dry or crack lips, applying coconut oil to your lips will help moisturize them.
Also Read: Tips to prevent wrinkles under the eyes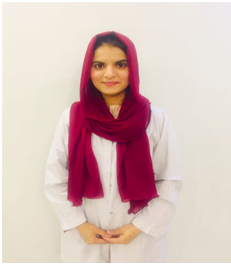 About the writer: Dr. Iqra Mubashar is a registered Pharmacist originally from Pakistan, Lahore. She has earned her pharmacy degree from the University of veterinary and animal sciences, Lahore. She has completed her internship as a trainee from Children hospital, Lahore. She has completed her research work in clinical pharmacy and pharmaceutics. She has worked as a healthcare documentation head in Al-Qasim enterprises, Islamabad. She has specialized in prescription handling, drug information, literature research, patient counseling, and pharmaceutical care plan. Her research work on coronavirus is under publication.
For more Skincare news and Beauty latest updates please Like and Follow our Facebook Page and Instagram account….