Acids and acid peels are very trending lately. They are gentle and better than physical exfoliation. Another acid that hasn't got enough attention but is incredible for our skin is fulvic acid. Let's try to know about it in detail.    
Fulvic acid is an organic acid obtained from the soil. It is formed by plant and animal decay. It is best known for its skin-friendly pH and brightening effects. It is available in multiple concentrations and in numerous beauty products. You can use it as a skin peel or as a cleanser.   
Let's list down some of its skincare facts:
It is a powerful antioxidant. It helps to treat sun damage and diminishes wrinkles.
It heals and energizes the skin, giving it glowing and brightening skin.
It reduces redness and inflammation.
It improves cellular metabolism, brightens the complexion, and rejuvenates the skin. Fulvic acid is incredible in every stage of cellular rejuvenation. You can use it all year round.
It neutralizes the toxins and helps in transporting nutrients to skin cells.
It is beneficial for every skin complexion.
Fulvic acid is well known for its antiviral and antimicrobial properties. That's why it also works for treating acne, rosacea and similar skin conditions.     
Also Read: How Often Should You Get a Professional Manicure and Pedicure?
For more Skincare news and Beauty latest updates please Like and Follow our Facebook Page and Instagram account…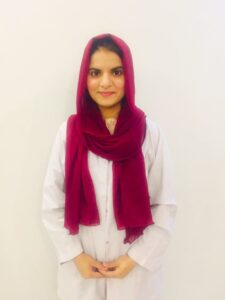 About the Author: Dr. Iqra Mubashar is a registered Pharmacist originally from Pakistan, Lahore. She has earned her pharmacy degree from the University of veterinary and animal sciences, Lahore. She has completed her internship as a trainee from Children hospital, Lahore. She has completed her research work in clinical pharmacy and pharmaceutics. She has worked as a healthcare documentation head in Al-Qasim enterprises, Islamabad. She has specialized in prescription handling, drugs information, literature research, patient counseling and pharmaceutical care plans. Her research work on coronavirus is under publication.