You must know about detox drinks to remove toxins from your body to get glowing skin. Let me tell you that there is a way to detox your skin topically by using bentonite clay.
Bentonite is absorbent clay that absorbs all the toxins from the skin. Because of the slight charge on it, it attracts toxins from deep in your skin. It is obtained after the volcanic ash ages. Its skin and hair benefits are known for centuries. So it is available in many beauty and skincare products like shampoos, lotions, face masks, and toothpaste. Also, its antibacterial and anti-inflammatory properties prevent acne.
It is available in powder form and really easy to apply. By adding purified water, you can make a smooth paste of it. Apply a layer on a clean face and let it dry. On drying, remove gently with a wet washcloth. It will leave clearer and brighter skin. By decreasing skin oils, it will prevent acne. So it is ideal for oily and acne-prone skin types.
If you have acne or dermatitis, talk to your dermatologist or pharmacist before applying it to your face. It is advised to do a patch test on a small area before using it on the face to test if you are allergic or not.
Also Read: This food will improve your skin, hair, and immune system
For more Skincare news and Beauty latest updates please Like and Follow our Facebook Page and Instagram account…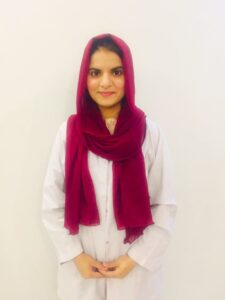 Dr. Iqra Mubashar is a registered Pharmacist originally from Pakistan, Lahore. She has earned her pharmacy degree from the University of veterinary and animal sciences, Lahore. She has completed her internship as a trainee from Children hospital, Lahore. She has completed her research work in clinical pharmacy and pharmaceutics. She has worked as a healthcare documentation head in Al-Qasim enterprises, Islamabad. She has specialized in prescription handling, drugs information, literature research, patient counseling and pharmaceutical care plans. Her research work on coronavirus is under publication.