Acne is one of the most common skin conditions and can affect not only teenagers but also adults. It can be hormonal, genetic, or even be related to allergies; it can appear in any area of the body but mostly in the face and chest, producing scarring most of the time.  
Here you have some natural remedies that you can find in your home and apply to prevent scarring caused by acne:  
Aloe vera

: Works for almost any skin condition, including acne scars. You need to apply a fresh piece of aloe vera on your skin and repeat daily; it is recommended to do it during the evening while dark and away from sunlight. Leave to rest for some minutes, and then wash your face with warm water. 

Coconut Oil

: It is rich in Vitamin E, and K hence increases the healing process.  Use a cotton pad to apply it to your skin, specifically in the areas with the pigmentation, and leave it overnight. Be careful if you suffer from oily skin; it can be comedogenic and cause even more acne. 

Honey and Cinnamon mask

: They have antibacterial properties and work as an antioxidant and anti-inflammatory. You can mix two spoons of honey and one of cinnamon and mix until you have a homogeneous mask, then apply to your face and let it rest for fifteen minutes before removing it. 
Also Read: Skin Fasting: Why Is It to Take a Break from Skin Care? 
For more Skincare news and Beauty latest updates please Like and Follow our Facebook Page and Instagram account…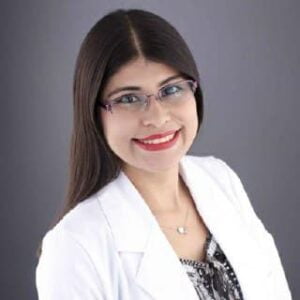 About the Author: Dr. Angelica Parra is a Licensed Medical Doctor from Venezuela and is currently taking a Master's degree in Dermatology.  She specialized in Aesthetic Medicine and completed Advanced Training in Non-surgical Facial Rejuvenation in Miami, Florida. She has specialized in applying Botox, dermal fillers, skin tightening treatments, and since then, she has worked on cruise ships as an Aesthetic Doctor.