The Moringa tree is called a miracle tree. It is said that every part of it is beneficial for us. Let's dig into its seed oil to find out how beneficial it can be for our skin. 
Moringa tree is famous for having the cure of almost 300 known diseases. Every single part of it is known to have medicinal benefits. Moringa oil is obtained from its seeds and has higher benefits than all other parts of its tree. It has a unique blend of potent antioxidants, vitamins and minerals with essential fatty acids and plant hormones.
Moringa oil can be used for various skincare effects. It helps for anti ageing, healing wounds and giving beautifying effects. It has abilities to penetrate deep into the skin and detoxify it. It nourishes and nurtures the skin to give a youthful and radiant skin. Its high fatty contents keep our skin hydrated. In short, moringa oil is all that your dehydrated, dull and lifeless skin needs. 
Moringa oil has a very interesting composition. It contains a plant hormone called zeatin, which promotes cell regrowth of our skin and acts as an ant aging, keeping the skin youthful and bright. If you can't find moringa oil, you can opt for skincare products infused with this oil. It is often found in skin lotions and ointments.
Also read: If You Are Over 50, you Must Follow These Rules to Prevent Aging
For more Skincare news and Beauty latest updates please Like and Follow our Facebook Page and Instagram account…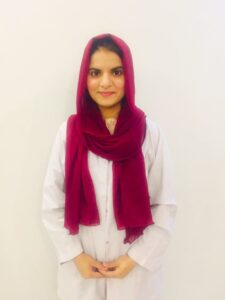 About the Author: Dr. Iqra Mubashar is a registered Pharmacist originally from Pakistan, Lahore. She has earned her pharmacy degree from the University of veterinary and animal sciences, Lahore. She has completed her internship as a trainee from Children hospital, Lahore. She has completed her research work in clinical pharmacy and pharmaceutics. She has worked as a healthcare documentation head in Al-Qasim enterprises, Islamabad. She has specialized in prescription handling, drugs information, literature research, patient counseling and pharmaceutical care plans. Her research work on coronavirus is under publication.