Antioxidants are all those ingredients that not only will protect you from free radical damage but also work to prevent pigmentation, free radical damage, and any sign of premature aging and can also work as anti-inflammatories. 
Here, we will mention the most powerful antioxidants easy to find that you can add to your skincare routine to have healthier and youthful skin: 
Vitamin C:
It is the most known antioxidant and can improve pigmentation, increase collagen production and fight free radicals that cause skin damage. You can use it every morning, as long as you are applying your sunscreen. 
Vitamin E:
You will find it in most moisturizers, and it is amazing to improve the healing process.
Retinol:
One of the most famous Vitamin A derived, is able to penetrate deep into the skin and increase cell repair and collagen production.
Coenzyme Q10:
This ingredient will decrease in our body as we get older, making us susceptible to have wrinkles. Using this coenzyme will increase collagen production hence improving skin elasticity. the the the the
Niacinamide:
It is also known as Vitamin B3 and improves the overall skin appearance, especially texture and skin tone. It not only works for pigmentation but also for fine lines and wrinkles and has anti-inflammatory properties. 
Also Read: Do you really need to switch to a sulfate free shampoo?
For more Skincare news and Beauty latest updates please Like and Follow our Facebook Page and Instagram account…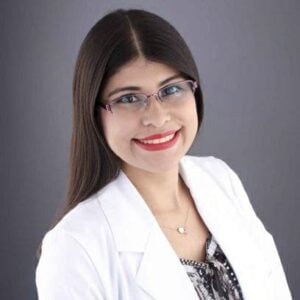 Dr. Angelica Parra is a Licensed Medical Doctor from Venezuela and is currently taking a Master's degree in Dermatology.  She specialized in Aesthetic Medicine and completed Advanced Training in Non-surgical Facial Rejuvenation in Miami, Florida. She has specialized in applying Botox, dermal fillers, skin tightening treatments, and since then, she has worked on cruise ships as an Aesthetic Doctor.