Overnight face masks are excellent for hydrating and nourishing your skin while you are asleep. You wake up with moisturized, radiant and rejuvenated skin. Here is a recipe for a DIY overnight face mask prepared with coffee. 
DIY face masks are very trending. But it should be non-irritating and easier to make to get the maximum benefits. For making this DIY coffee mask, you need only two ingredients:
4 tsp of aloe vera gel (it would be better if it is fresh gel)

1 tsp of ground coffee (you can use any store-bought coffee powder)
Mix both ingredients in a bowl. A thick gel-like paste will be obtained. Apply it over your face and leave it overnight. Wash your face with plain water in the morning and see how glowing and rejuvenated your skin is. 
Coffee is a rich source of antioxidants. It contains caffeine that improves blood circulation, has skin tightening and brightening properties. It helps fade away dark spots and gives you soft and smooth skin. Aloe vera gel has hydrating and moisturizing abilities with anti-inflammatory properties.
This simple two-ingredient face mask is all you need after a busy and tiring day. While you recharge yourself during sleep, this mask will restore your skin and help you get rid of tired and dull skin.    
Also Read: The Beauty Benefits of Grape seed Oil for Our Skin
For more Skincare news and Beauty latest updates please Like and Follow our Facebook Page and Instagram account…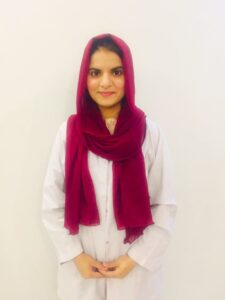 About the Author: Dr. Iqra Mubashar is a registered Pharmacist originally from Pakistan, Lahore. She has earned her pharmacy degree from the University of veterinary and animal sciences, Lahore. She has completed her internship as a trainee from Children hospital, Lahore. She has completed her research work in clinical pharmacy and pharmaceutics. She has worked as a healthcare documentation head in Al-Qasim enterprises, Islamabad. She has specialized in prescription handling, drugs information, literature research, patient counseling and pharmaceutical care plans. Her research work on coronavirus is under publication.