Korean and Japanese skincare products and ingredients are pretty popular these days. These are said to be natural and effective. One of them is rice, and DIY rice cream is becoming so popular these days.                                 
There are many rice-containing products available on the market. Homemade DIY hacks are also very popular these days. Here is the easiest way to make this rice cream at home:
Take 1/2 cup rice.

Wash them carefully.

Soak them in water for 7-8 hours or overnight.

Blend the mixture.

Strain the rice water.

Heat this water until a thick consistency is obtained. Keep stirring while heating.

A thick, white cream will be obtained.

You can add other ingredients like vitamin E, etc. too. 
Rice is indeed highly nutritious, rich in triglycerides, lipids, and starch that enhance skin health. It moisturizes and hydrates the skin leaving a supple and plump face. It is also observed to brighten the complexion. So yes, this DIY rice cream is worth trying. It is easy to make, easy to use, and cost-effective too.
It is safe for any type of skin. But if you feel irritation or itching, please discuss with your pharmacist to understand the reason. Also, doing a patch test is always better before applying anything on your face.
Also Read: How to prevent blackheads in just three simple steps
For more Skincare news and Beauty latest updates please Like and Follow our Facebook Page and Instagram account…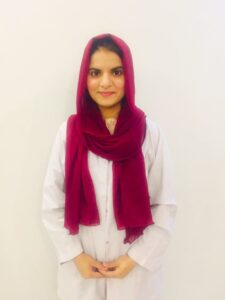 Dr. Iqra Mubashar is a registered Pharmacist originally from Pakistan, Lahore. She has earned her pharmacy degree from the University of veterinary and animal sciences, Lahore. She has completed her internship as a trainee from Children hospital, Lahore. She has completed her research work in clinical pharmacy and pharmaceutics. She has worked as a healthcare documentation head in Al-Qasim enterprises, Islamabad. She has specialized in prescription handling, drugs information, literature research, patient counseling and pharmaceutical care plans. Her research work on coronavirus is under publication.