Blackheads appear when your skin pores are dilated and filled with dirt, sebum, and bacteria, and oily skin is more prone to it. Here we will talk about those annoying and unwanted blackheads you see on your chin and nose and how to prevent them just by following three simple steps. 
Always do a deep cleansing of your skin
Wash your face every morning and evening with products containing salicylic acid or AHAs, and never skip your weekly or twice per week exfoliation with a scrub or enzymes. Be careful with the blackhead remover strips; some can be too aggressive; just use dermatologically tested products. 
Apply Sunscreen
It is a must. No matter what your skin type is, you can never skip this step. If you suffer from blackheads, go for light sunscreens with easy absorption. If your makeup also contains SPF, read the label and make sure it is not comedogenic. 
Facials
Your DIY facial care is not enough if you suffer from blackheads or acne. It must be a professional and have a deep cleanse with the use of medical devices like microdermabrasion, microneedling, hydrafacial, electroporation, and others that can increase the absorption of active ingredients able to control your sebum production. 

Also Read: 
For more Skincare news and Beauty latest updates please Like and Follow our Facebook Page and Instagram account…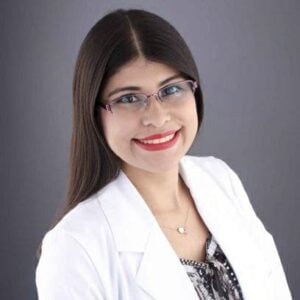 Dr. Angelica Parra is a Licensed Medical Doctor from Venezuela and is currently taking a Master's degree in Dermatology.  She specialized in Aesthetic Medicine and completed Advanced Training in Non-surgical Facial Rejuvenation in Miami, Florida. She has specialized in applying Botox, dermal fillers, skin tightening treatments, and since then, she has worked on cruise ships as an Aesthetic Doctor.