A lot of people avoid sugar because it might make them gain weight. But do you know how bad it is for your skin? Let me explain to you. Sugary Foods 
Sweet and sugary foods -such as chocolates, soft and energy drinks, etc.- are quite common in our diet. Eating foods high in sugar is not healthy at all. But for taking care of your skin, you might have to cut out more of the sugary and sweet content. Many pieces of research support this narrative that eating too much sugar could trigger acne and breakouts. And if you already have acne, sugar can exacerbate it. 
It is said that those who drink 5 glasses of any sugary drink have 50% more chances of getting acne. It is more common in adults. Actually, increased sugar causes the production of such hormones that increases sebum secretion and stimulates cell production, but they inhibit cell death. This increases the inflammation that causes acne. 
It is advised to consume sugary foods in moderation. If you have acne or acne-prone skin, you might need to cut on them. But keep in mind that many other reasons might be causing your acne. So don't try to treat it externally; it is wise to identify the root cause.
Also Read: How to take care of your skin after your 30's
For more Skincare news and Beauty latest updates please Like and Follow our Facebook Page and Instagram account…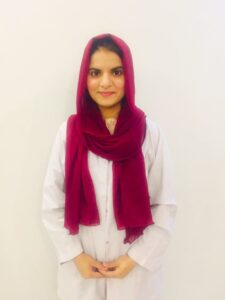 Dr. Iqra Mubashar is a registered Pharmacist originally from Pakistan, Lahore. She has earned her pharmacy degree from the University of veterinary and animal sciences, Lahore. She has completed her internship as a trainee from Children hospital, Lahore. She has completed her research work in clinical pharmacy and pharmaceutics. She has worked as a healthcare documentation head in Al-Qasim enterprises, Islamabad. She has specialized in prescription handling, drugs information, literature research, patient counseling and pharmaceutical care plans. Her research work on coronavirus is under publication.