Fenugreek is a versatile spice, and it is significantly effective in hair care. There are several ways you can use it. Here is a guide for making DIY fenugreek oil for treating your hair conditions like hair thinning, baldness, and dryness, etc.   
There are some spices in your kitchen with hidden benefits and if used can miraculously help you. Fenugreek is one of them. It is known for its incredible benefits for our hair. Its rich contents of proteins, folic acid, vitamin A, C & K makes it amazing for our hair care. It contains nicotinic acid that makes it best for hair fall, and lecithin contents make it best for hydrating and strengthening the hair and hair follicles.
To make the fenugreek oil at home, follow this guide:

Take half a cup of fenugreek seeds and crush them slightly.

Take any oil of your choice for infusion, such as olive oil.

Add crushed fenugreek seeds and oil for the infusion in a jar and seal it. Leave it for 3-6 weeks.

After that, strain the oil. You can throw the seeds as you don't need them now.  
This oil is ready to use. Store it in the refrigerator, and if oil becomes cloudy, it indicates that it is no longer fit for use.   
Also Read: Why Borage Seed Oil Is Life Saver for Dry and Inflammatory Skin
For more Skincare news and Beauty latest updates please Like and Follow our Facebook Page and Instagram account…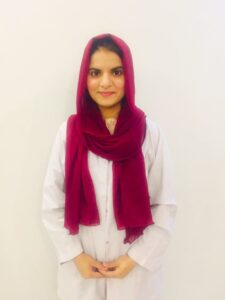 About the Author: Dr. Iqra Mubashar is a registered Pharmacist originally from Pakistan, Lahore. She has earned her pharmacy degree from the University of veterinary and animal sciences, Lahore. She has completed her internship as a trainee from Children hospital, Lahore. She has completed her research work in clinical pharmacy and pharmaceutics. She has worked as a healthcare documentation head in Al-Qasim enterprises, Islamabad. She has specialized in prescription handling, drugs information, literature research, patient counseling and pharmaceutical care plans. Her research work on coronavirus is under publication.