From time to time, it is advisable to have facials as these are treatments a little more complex than what we are used to in our daily routine, and depending on the needs and conditions of your face; you should have them done; it can be weekly, monthly or even quarterly. 
Receiving professional facials will give you a face free of wrinkles or imperfections and help prevent unwanted signs of aging and give you a smooth and glowing look. 
What do facials consist of?
Generally, a cleansing is performed, in some cases, deep cleansing with multiple extractions and application of steam and masks and multiple serums and facial massage. Sometimes, depending on the person's needs, treatments with devices such as LED light, micro-dermabrasion, and even micro-needling can be added to obtain more evident results. 
How often should facials be performed?
If you suffer from acne, it is advisable to have a facial every month; these will help with inflammation, will be able to improve the active lesions at the time, and help with possible residual pigmentation of this condition.  If you are more concerned about aging, you can receive moisturizing facials every month or even every other month, where multiple hyaluronic acid masks will be applied. 
Also Read: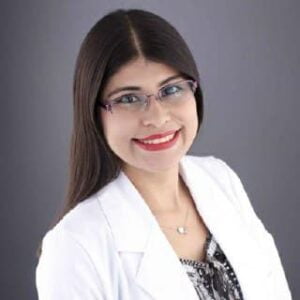 Dr. Angelica Parra is a Licensed Medical Doctor from Venezuela and is currently taking a Master's degree in Dermatology.  She specialized in Aesthetic Medicine and completed Advanced Training in Non-surgical Facial Rejuvenation in Miami, Florida. She has specialized in applying Botox, dermal fillers, skin tightening treatments, and since then, she has worked on cruise ships as an Aesthetic Doctor.
For more Skincare news and Beauty latest updates please Like and Follow our Facebook Page and Instagram account…