Rosacea is a chronic disease that mainly affects the face's central area, causing symptoms such as itching, burning, edema, redness, telangiectasias (visible blood vessels), papules, and even pustules in some cases. This condition has no cure; however, specific measures should be taken into account that could help improve the symptoms temporarily. Rosacea is more common in people that are constantly anxious or under stress and people exposed to cigarette smoke and sunlight.  You must learn to recognize the triggers in your case so that you can avoid them and prevent rosacea.
How to prevent rosacea?
The first thing is to prevent the already known triggers, use sunscreen as part of your skincare routine, use products indicated only for sensitive skin, avoid facial products like toner or face wipes containing alcohol, use thermal water during exercise to refresh the facial skin, avoid spicy foods, avoid places with extreme temperatures, avoid drinking alcoholic and caffeinated beverages in excess. 
It is also essential to visit a doctor annually to evaluate possible changes in your condition; remember that there are also treatments such as laser and oral therapies effective against rosacea and can only be practiced by a doctor. These tips can help you to treat rosacea better.
Also Read: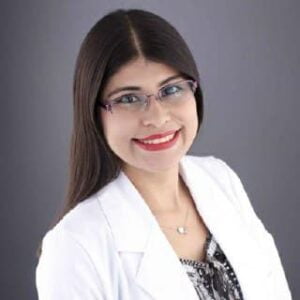 Dr. Angelica Parra is a Licensed Medical Doctor from Venezuela and is currently taking a Master's degree in Dermatology.  She specialized in Aesthetic Medicine and completed Advanced Training in Non-surgical Facial Rejuvenation in Miami, Florida. She has specialized in applying Botox, dermal fillers, skin tightening treatments, and since then, she has worked on cruise ships as an Aesthetic Doctor.
For more Skincare news and Beauty latest updates please Like and Follow our Facebook Page and Instagram account…