Having great skin is not just a matter of genetics. It mostly depends on your skincare routine. You get several opinions on how to take care of your skin. Today, I'll share the top 3 essential products everyone needs to have in their skincare routine.
First most important ingredient:

Essential Products
Washing your face is the primary part of every skincare routine. It helps to remove dead cells and prevents the clogging of pores. But, how to find the best cleanser for your skin?
If you have oily skin, foaming cleansers will be best for our skin. They remove the excess sebum from your face. If your skin is dry, cream or lotion type cleansers work best for you. While if your skin is sensitive, oil type cleansers will work best for your skin.
Second most important ingredient:
The second most important ingredient in a skincare routine is toner. It helps in balancing skin and works best after cleaning the face. Some unique ingredients that work best as toners are hyaluronic acid, vitamin C, Vitamin E, rose water, and green tea.
Third most important ingredient
The third most important ingredient in your skincare is moisture. It keeps the skin smooth and hydrated. If you have oily skin, gel-type moistures will be suitable for your texture. If your skin is dry, cream-type moisturizers work best for you. And if you have combination skin, lotion type moistures will be the best choice for your skin type.
Also Read: How to get rid of stubborn blackheads?
For more Skincare news and Beauty latest updates please Like and Follow our Facebook Page and Instagram account…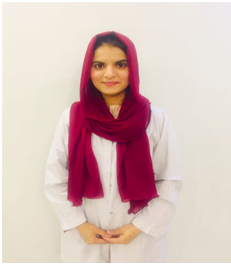 About the writer: Dr. Iqra Mubashar is a registered Pharmacist originally from Pakistan, Lahore. She has earned her pharmacy degree from the University of veterinary, and animal sciences, Lahore. She has completed her internship as a trainee from Children hospital, Lahore. She has completed her research work in clinical pharmacy and pharmaceutics. She has worked as a healthcare documentation head in Al-Qasim enterprises, Islamabad. She has specialized in prescription handling, drug information, literature research, patient counseling, and pharmaceutical care plan. Her research work on coronavirus is under publication.