Sagging skin has a negative impact on one's appearance by making them look older. While various cosmetic treatments are available to address the issue, RF devices which can be used in the comfort of the home are trending lately. Let's find out how effective they are. 
RF treatment for loose skin is viral. It was previously done by licensed practitioners only. This treatment therapy is known for its effectiveness. Now beauty devices based on RF technology are available that you can use at your home. They are safe and economical options, but the problem is they have limited efficacy.
RF devices use radiofrequency energy to induce collagen production and skin healing to make it look younger. While at-home devices are affordable and convenient options, it will require more sessions to see any improvement. Also, not all devices are made equally but  their effectiveness is lower than those used by a licensed practitioner. 
If you want to go for an at-home RF device, it is recommended not to go for a cheap product. Choose the best quality product because although it might be costing you a few more bucks, it will ensure impressive results. But if you want to see faster results, the best way is to get this done by an office-based treatment facility under the supervision of a professional.   
Also Read: What Are the Benefits of Using Urea Based Skin Moisturizers? 
For more Skincare news and Beauty latest updates please Like and Follow our Facebook Page and Instagram account…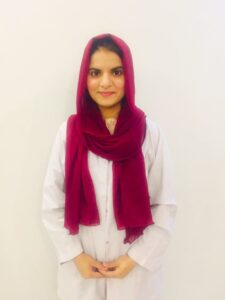 About the Author: Dr. Iqra Mubashar is a registered Pharmacist originally from Pakistan, Lahore. She has earned her pharmacy degree from the University of veterinary and animal sciences, Lahore. She has completed her internship as a trainee from Children hospital, Lahore. She has completed her research work in clinical pharmacy and pharmaceutics. She has worked as a healthcare documentation head in Al-Qasim enterprises, Islamabad. She has specialized in prescription handling, drugs information, literature research, patient counseling and pharmaceutical care plans. Her research work on coronavirus is under publication.