With the growing beauty industry, every other day, we are introduced to new products or ingredients. While some are just the hype, some are worth it. One of them is peptides. Let's try to know more about it. 
Polypeptides, aka peptides, are naturally found in our skin. They are chains of amino acids, which are building blocks of proteins.  Collagen is made up of three polypeptide chains so, adding peptides in your skincare will boost collagen production, giving you firmer and younger looking skin. Peptides are known for:
Improving skin barrier

Boosting skin elasticity

Minimizing inflammation

Reducing breakouts.    
In short, it can help you enjoy youthful skin for a longer time. Peptides can penetrate the upper layer of skin and boost collagen and elastin production. So for that purpose, you need to make a wise choice while picking products with peptides. Choose a product with a longer contact time with your skin, such as serum or a moisturizer. Also, you can combine peptides with vitamin C, hyaluronic acid, niacinamide, etc. But never pair it up with AHA.
Peptides are a bit expensive when compared to other skincare products but generally safe for everyone. So you should give it a try.     
Also Read: Reasons Why Your Nails Don't Grow Properly  
For more Skincare news and Beauty latest updates please Like and Follow our Facebook Page and Instagram account…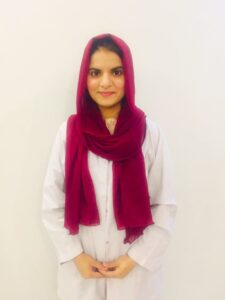 About the Author: Dr. Iqra Mubashar is a registered Pharmacist originally from Pakistan, Lahore. She has earned her pharmacy degree from the University of veterinary and animal sciences, Lahore. She has completed her internship as a trainee from Children hospital, Lahore. She has completed her research work in clinical pharmacy and pharmaceutics. She has worked as a healthcare documentation head in Al-Qasim enterprises, Islamabad. She has specialized in prescription handling, drugs information, literature research, patient counseling and pharmaceutical care plans. Her research work on coronavirus is under publication.