Glycolic acid is an alpha-hydroxyl acid derived from sugar. You have heard other alpha-hydroxy acids like lactic acid and mandelic acid, but glycolic acid is unique due to its smaller size. Keep reading to know about this magical intended-glycolic acid
Glycolic acid acts as an exfoliator. It weakens the bond between dead cells and skin, resulting in shedding debris from the skin. It resulted in charming and glowing skin.
Its smaller size penetrates the deeper layer of skin and prevents accumulation of blackheads, leading to acne. It also stimulates collagen production by penetrating the dermis. It resulted in luminous and vibrant skin.
If you have mild to moderate acne, you can use it by avoiding your sensitive areas. But, if your case has cystic acne, consult your dermatologist before using glycolic acid. It can be too harsh in this case.
How to use Glycolic Acid?
Glycolic is suitable for all types of skin. If you have sensitive or dry skin, Shapiro, a skin therapist at Heyday, suggested using it in the form of a cleanser at a lower concentration.
Shapiro recommends using it in the form of peel once or twice a week if your skin can tolerate it. Don't forget to apply sunblock while using glycolic acid. 
Also Read: Be careful when using these ingredients in DIY skincare routines.
For more Skincare news and Beauty latest updates please Like and Follow our Facebook Page and Instagram account…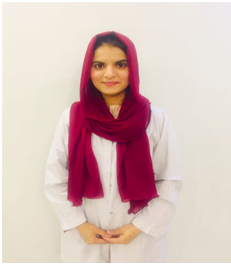 About the writer: Dr. Iqra Mubashar is a registered Pharmacist originally from Pakistan, Lahore. She has earned her pharmacy degree from the University of veterinary, and animal sciences, Lahore. She has completed her internship as a trainee from Children hospital, Lahore. She has completed her research work in clinical pharmacy and pharmaceutics. She has worked as a healthcare documentation head in Al-Qasim enterprises, Islamabad. She has specialized in prescription handling, drug information, literature research, patient counseling, and pharmaceutical care plan. Her research work on coronavirus is under publication.