Almost every single person has got acne at least once in their lifetime. You might have seen that some pimple pus in them. Let's discuss what this is and how to treat it.     
All pimples are formed because of clogged pores. Some of them get inflamed and release pus. When natural oils of our skin, aka sebum, dead skin cells, and bacteria, clog a pore, our immune system responds that it results in inflammation and pus formation. Pimple pus can be of many types. It can be in the form of cysts, nodules, papules or postules.             
We all experience a guilty pleasure, that is, to pop or squeeze these pimples. But this isn't good for our skin as it can leave a scar. So you need to avoid popping or squeezing these pimples. Fortunately, they often can be treated with OTC medicines, such as:
Benzoyl peroxide:
Often present in topical gels, ant-acne face washes, and body washes.
Salicylic acid:
It is also commonly present in face washes, cleansers, or toners and also available in topical applications.
Before choosing any product, consult your local pharmacist. If your pimples don't improve, make sure to visit your dermatologist as you might need prescription medicine to treat your pus pimples.
Also Read: These are the reasons why you may have a predisposition for acne scarring
For more Skincare news and Beauty latest updates please Like and Follow our Facebook Page and Instagram account…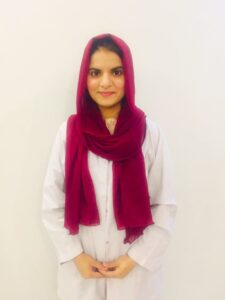 Dr. Iqra Mubashar is a registered Pharmacist originally from Pakistan, Lahore. She has earned her pharmacy degree from the University of veterinary and animal sciences, Lahore. She has completed her internship as a trainee from Children hospital, Lahore. She has completed her research work in clinical pharmacy and pharmaceutics. She has worked as a healthcare documentation head in Al-Qasim enterprises, Islamabad. She has specialized in prescription handling, drugs information, literature research, patient counseling and pharmaceutical care plans. Her research work on coronavirus is under publication.