This lockdown introduced many forgotten but worth trying trends. One of them is de-stress skincare. If you already don't know about it, you must try it out. Let me explain what it is. 
Stress extensively affects our body, with severe consequences for our skin. It can result in premature aging, acne, dull skin, etc. This year with lockdown, our normal stress levels have increased. That's why de-stress skincare is introduced to rescue all of us. De-stress skincare doesn't directly stop or prevent the stress unless it involves aromatherapy. But the idea behind it is to give yourself a mindful self-care time with the right products to revive and rejuvenate the skin.
It involves adding soothing and calming products like lavender, aloe vera, cucumber, and oatmeal, etc. Some brands are marketing their products based on this trend. But the ultimate goal is to slow down and calm yourself with those soothing ingredients. This will not only reduce your stress levels but will also calm down breakouts.  
These products are available in cleansers, facial masks, face mists, body oils, bubble baths, etc. the concept is to slow down a little from your daily hustle and stress, give yourself and your skin some time to relax, and revive itself.    
Also Read: How Humidifiers Can Help with Your Skin
For more Skincare news and Beauty latest updates please Like and Follow our Facebook Page and Instagram account…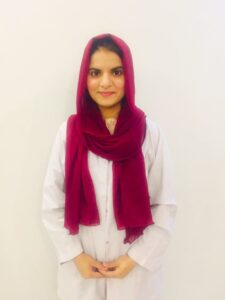 About the Author: Dr. Iqra Mubashar is a registered Pharmacist originally from Pakistan, Lahore. She has earned her pharmacy degree from the University of veterinary and animal sciences, Lahore. She has completed her internship as a trainee from Children hospital, Lahore. She has completed her research work in clinical pharmacy and pharmaceutics. She has worked as a healthcare documentation head in Al-Qasim enterprises, Islamabad. She has specialized in prescription handling, drugs information, literature research, patient counseling and pharmaceutical care plans. Her research work on coronavirus is under publication.