Wearing high heels boost your confidence, makes you look stylish and trendy. While it is fun for some, some really struggle with them as they have painful experiences. One of them is high arched feet. Let's try to dwell into the matter. 
The arch of our foot is a slightly curved area between the heel and ball of our foot. High arches mean more curved regions, which, apart from a cosmetic problem, can cause a range of unbearably painful conditions. A study was carried out, and it reported that regularly wearing high heels can cause structural changes in your feet by causing increased foot arch.
If you have painful feet every time you wear heels, try ice to help relieve inflammation and pain. You can also use OTC pain relievers. Footpads are nice options to relieve pressure and pain over your feet. They are usually made up of silicone or foam. 
Once you get high arches, you are prone to plantar fasciitis, metatarsalgia, and many other painful conditions. Although it depends upon your race, heel height, shoe type, etc. But if such condition starts to appear, it is better to treat it timely. It is advised to avoid too pointy, tight, or thin heels to prevent such conditions.
Also read: 
For more Skincare news and Beauty latest updates please Like and Follow our Facebook Page and Instagram account…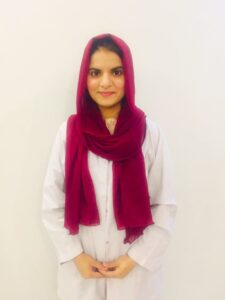 About the Author: Dr. Iqra Mubashar is a registered Pharmacist originally from Pakistan, Lahore. She has earned her pharmacy degree from the University of veterinary and animal sciences, Lahore. She has completed her internship as a trainee from Children hospital, Lahore. She has completed her research work in clinical pharmacy and pharmaceutics. She has worked as a healthcare documentation head in Al-Qasim enterprises, Islamabad. She has specialized in prescription handling, drugs information, literature research, patient counseling and pharmaceutical care plans. Her research work on coronavirus is under publication.