Salt water has been used for a lot of skin and health conditions for ages. Lately, it is trending for acne treatment. Let's know if it actually works.                           
Salt, especially sea salt, is considered incredible for health and skincare. This is because salt has antimicrobial properties. Thus, it kills the bacteria on the skin and prevents inflammation. It also dries out the pimple by drawing out excess oils. As excess oil is always the reason for acne breakout, it is effective for oily skin types. It cleanses the cells and promotes a healthy pH. Thus using saltwater for acne prevention is justified.    
You can either soak a piece of cloth in saltwater, place it over your face, or use it as a facial spray twice a day. In either way, you must know that it is not for all skin types. For very dry skin types, it can be even more drying. So always consider your skin type before opting for any hack.              
Lastly, it is essential to mention that no research is carried out on its use, so it cannot be recommended to replace professional help. You can use it for diminishing mild breakouts but for severe acne, always consult your doctor.
Also Read: Hand Care Routine to Keep Your Hands Looking Young
For more Skincare news and Beauty latest updates please Like and Follow our Facebook Page and Instagram account…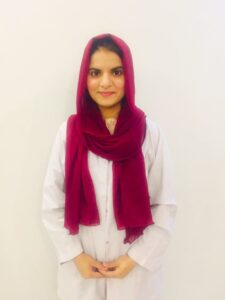 About the Author: Dr. Iqra Mubashar is a registered Pharmacist originally from Pakistan, Lahore. She has earned her pharmacy degree from the University of veterinary and animal sciences, Lahore. She has completed her internship as a trainee from Children hospital, Lahore. She has completed her research work in clinical pharmacy and pharmaceutics. She has worked as a healthcare documentation head in Al-Qasim enterprises, Islamabad. She has specialized in prescription handling, drugs information, literature research, patient counseling and pharmaceutical care plans. Her research work on coronavirus is under publication.