Tired of trying these physical scrubs and exfoliators? You should try out glycolic acid to get smoother and clearer skin by just sticking to one product. Keep reading to know more about this excellent beauty ingredient.   
 Healthy and Younger Looking Skin
Glycolic acid is an alpha hydroxyl acid (AHA), which is derived from sugarcane. It is an amazing chemical exfoliant with antibacterial and antioxidant properties which thickens the skin by stimulating the growth of collagen and gives a healthier and younger looking skin.
Unclog Pores 
It has a peeling effect, removing the outer dead skin cells and exposing a smoother and more even layer. It is excellent for acne-prone skin type as it unclog the pores, removes the oil and dead skin cells, and gives clearer skin with lesser breakouts.     
Keeps Your Skin Hydrated
One of the fantastic benefits of glycolic acid over other acids like salicylic acid, benzoyl acid, etc., is that it doesn't dry out your skin and retains moisture. It is available in cleansers, peels, serums, lotions, toners and face washes, etc. Just sticking to one of these products will be enough to get the best results. 
Note: 
It might not suit dry and sensitive skin as you might experience swelling, burning, and itching. So it is better to consult a pharmacist and do a patch test before applying it on your face.   
Also Read: How Does Your Scalp Determine Your Shampoo Selection?
For more Skincare news and Beauty latest updates please Like and Follow our Facebook Page and Instagram account…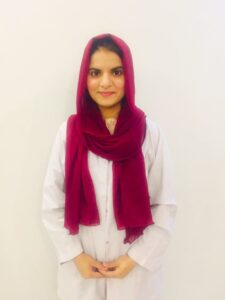 About the Author: Dr. Iqra Mubashar is a registered Pharmacist originally from Pakistan, Lahore. She has earned her pharmacy degree from the University of veterinary and animal sciences, Lahore. She has completed her internship as a trainee from Children hospital, Lahore. She has completed her research work in clinical pharmacy and pharmaceutics. She has worked as a healthcare documentation head in Al-Qasim enterprises, Islamabad. She has specialized in prescription handling, drugs information, literature research, patient counseling and pharmaceutical care plans. Her research work on coronavirus is under publication.