An Epsom salt detox is a bath with this salt that helps in improving body's natural detoxification process and encourages healing. Keep reading to know about the benefits of Epsom salt bath for your skin.
1-    Soothe the skin with
Epsom salt
This salt bathwater softens uneven, rough skin and exfoliates the dead skin cells. Its calming effect soothes skin in conditions like dermatitis and psoriasis.
If you have any skin condition, consult your dermatologist before using it, as it can aggravate the infection.
2-   Reduce swelling and aces
Epsom salt
An salt bath may offer relief from pain and lessen swelling in people having different kinds of inflammatory conditions, such as rheumatoid arthritis, gout, and psoriatic arthritis. Magnesium in this salt helps in lowering swelling, stiffness, and pain in the body.
3-   Reduce stress
Healthy magnesium levels can increase brain neurotransmitters that are necessary for inducing sleep and decreasing stress. Magnesium may also stimulate melatonin, a sleep-inducing hormone.
People who experience stress can feel mental comfort after taking a bath with Epsom salt.
4-   Enhance foot health
Epsom salt may help treat fungal infections. If you are experiencing an athlete's foot, soak your foot in a tub containing Epsom salt. It will help in foot healing and relieve the foot's itching.
Also Read: What are the benefits of the Plasma Pen?
For more Skincare news and Beauty latest updates please Like and Follow our Facebook Page and Instagram account…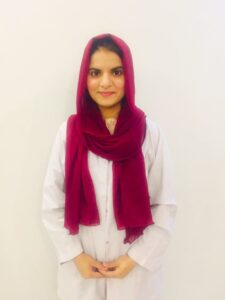 Dr. Iqra Mubashar is a registered Pharmacist originally from Pakistan, Lahore. She has earned her pharmacy degree from the University of veterinary and animal sciences, Lahore. She has completed her internship as a trainee from Children hospital, Lahore. She has completed her research work in clinical pharmacy and pharmaceutics. She has worked as a healthcare documentation head in Al-Qasim enterprises, Islamabad. She has specialized in prescription handling, drugs information, literature research, patient counseling and pharmaceutical care plans. Her research work on coronavirus is under publication.