The name of this magical ingredient might scare you, but it isn't actually scary. In fact, it has incredible benefits. Let's get to know it more.   
Bee venom is a colorless acidic liquid that bees excrete into their targets under threatening conditions. It is excreted through their stingers. So technically, it is what a bee discharges when it stings. Bee venom contains enzymes, sugars, minerals, and peptides. It is used to treat several diseases traditionally, but it is also known for its skin benefits. 
Skin Benefit:
Mellitin, one ingredient from its composition, is a potent anti-inflammatory ingredient that promotes skin health in several ways. It is common in anti-aging products that give you tighter and smoother skin. 
A 12-week study showed that it reduced wrinkle count and depth. That's why it is often labeled as a natural Botox. Another study showed that it is great for facial acne too. That's why it is available in many skincare products, such as serums, moisturizers, creams, and face masks, etc. You just need to apply it over your skin and don't need to put any needles. 
Try this ingredient yourself to know its benefits. But don't forget to do a patch test and read the list of ingredients if you are allergic to any.      
Also Read: Why Is Microdermabrasion So Popular?
For more Skincare news and Beauty latest updates please Like and Follow our Facebook Page and Instagram account…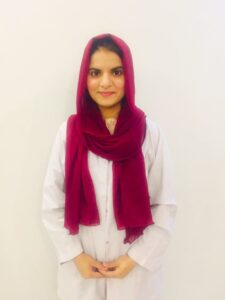 About the Author: Dr. Iqra Mubashar is a registered Pharmacist originally from Pakistan, Lahore. She has earned her pharmacy degree from the University of veterinary and animal sciences, Lahore. She has completed her internship as a trainee from Children hospital, Lahore. She has completed her research work in clinical pharmacy and pharmaceutics. She has worked as a healthcare documentation head in Al-Qasim enterprises, Islamabad. She has specialized in prescription handling, drugs information, literature research, patient counseling and pharmaceutical care plans. Her research work on coronavirus is under publication.