In our passion and search to continue self-care, face masks have emerged as front runners. Feeling unhappy, worried, or anxious? Keep reading to know are sheet masks perfect for your face?
Face masks work by driving ingredients quicker and deeper into the skin, permeating your pores and allowing the skin to let the product penetrate deeper into the skin. Face masks work instantly by giving you a lift or radiance for an event, although it may be temporary.
Always read the product label:
Dr. Khetarpal suggests reading the product label and observing for words such as Fragrance-free, hypoallergenic, and free of dyes and parabens. Using strict substances, allergens, and preservers on your face can cause loads of problems. You can also experience the risk of being allergic to one of the ingredients. This is particularly true for teenagers, who tend to have more sensitive skin.
Precautions:
It's also essential to be aware of prescription and over-the-counter medicine and how sheet masks may react with the components in a face mask. Some medications make the skin sensitive, so make sure your skin is not allergic to the ingredients in the mask.
Also Read: Prevention and treatment for orange peel skin for your legs
For more Skincare news and Beauty latest updates please Like and Follow our Facebook Page and Instagram account…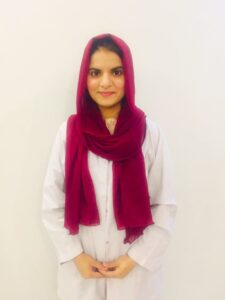 Dr. Iqra Mubashar is a registered Pharmacist originally from Pakistan, Lahore. She has earned her pharmacy degree from the University of veterinary and animal sciences, Lahore. She has completed her internship as a trainee from Children hospital, Lahore. She has completed her research work in clinical pharmacy and pharmaceutics. She has worked as a healthcare documentation head in Al-Qasim enterprises, Islamabad. She has specialized in prescription handling, drugs information, literature research, patient counseling and pharmaceutical care plans. Her research work on coronavirus is under publication.