These white dots on your lips are known as "Fordyce Spots" and are just ectopic sebum glands that you can notice. These spots can be yellow or white are nothing more than the gland in the wrong location. Most people get scared about this condition, but there is nothing to worry about. 
Besides the lips, the Fordyce Spots can be found in the genitals, mostly in young people, where sebum production is increased. 
On occasions, they are confused with milia. Both have a similar appearance but are not the same. You may find them mostly in lips, vulva, scrotum, and penis; any other affected area beside them should be considered milia. A dermatologist should make the final diagnosis during a full consultation and advice about their possible treatment.  
Do I need to treat the Fordyce Spots?
They are asymptomatic lesions, and most people go for a consultation just because they represent an aesthetic concern. In most cases, people choose not to treat them because the therapies can be aggressive in some cases.
CO2 Laser, cryotherapy, chemical peeling, and even retinoids can be applied; however, the result is not definitive, and the chances of the glands reappearing are high. 
Also Read:
For more Skincare news and Beauty latest updates please Like and Follow our Facebook Page and Instagram account…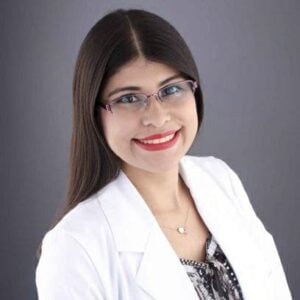 Dr. Angelica Parra is a Licensed Medical Doctor from Venezuela and is currently taking a Master's degree in Dermatology.  She specialized in Aesthetic Medicine and completed Advanced Training in Non-surgical Facial Rejuvenation in Miami, Florida. She has specialized in applying Botox, dermal fillers, skin tightening treatments, and since then, she has worked on cruise ships as an Aesthetic Doctor.