Waxing is one of the most common methods for hair removal that can help you get rid of unwanted hair in a quick and easy way. To get the best results, there are some tips you need to learn to take care of your skin before waxing. 
The tips to follow:
If the hair is too long, you must trim it, but not too short. The ideal size should be around 4mm. 

Never forget to do a patch test when trying a new waxing product to make sure you are not allergic. 

Avoid prolonged sun exposure the same day as the waxing as sunburn can irritate your skin and even cause pigmentation. 

Always wax one or two days before a special event; remember that you can have irritation in the area on occasions, so you should give a couple of days to your skin so it can go back as usual. 

You can try doing an exfoliation of your skin the day before waxing. This way, you can prevent ingrowth hairs. 

If you are planning to use cold wax, you can try applying a bit of ice in the area as this can calm your pain. Don't try this for hot wax otherwise, you may not feel the temperature and may burn your skin. 
Also Read: Dark Circles: What Are the Common Causes?
For more Skincare news and Beauty latest updates please Like and Follow our Facebook Page and Instagram account…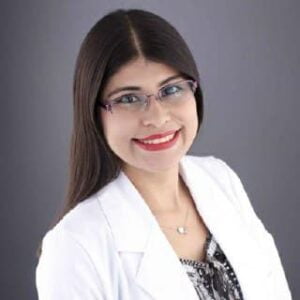 Dr. Angelica Parra is a Licensed Medical Doctor from Venezuela and is currently taking a Master's degree in Dermatology.  She specialized in Aesthetic Medicine and completed Advanced Training in Non-surgical Facial Rejuvenation in Miami, Florida. She has specialized in applying Botox, dermal fillers, skin tightening treatments, and since then, she has worked on cruise ships as an Aesthetic Doctor.