The same way you take care of your skin, you must take care of  your lips; it's not only an area that is constantly being used, but also is constantly exposed to the sun, bacteria, and external factors all day long; therefore, special care must be paid to the lips.
During the summer season, your main goal is to avoid lip damage caused by prolonged sun exposure; therefore, you must use special products to prevent irritation, dryness, wrinkles, and premature aging.
Here you have the three basic steps to protect lip damage from sun exposure :
1. Exfoliation:
This step will make your lips feel softer and allow better penetration of products like serums and moisturizers. For this step, you can use scrubs or enzyme peeling products designed specifically for the area.
Deep hydration to avoid lip damage :
It is a must and must be intensified during summer. It must always be done after a deep exfoliation of the area, and you must always choose a product design for the lips.
Sunscreen:
You can find lip balms, lipstick, or lip gloss with SPF 30 or higher; remember to apply before leaving your house and reapply every few hours; make sure you read in the label your products contain sunscreen and are waterproof and broad-spectrum.
Also Read:
For more Skincare news and Beauty latest updates please Like and Follow our Facebook Page and Instagram account…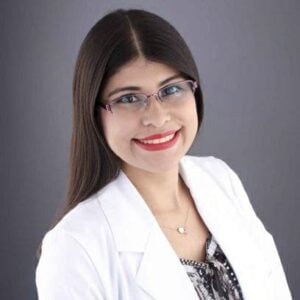 Dr. Angelica Parra is a Licensed Medical Doctor from Venezuela and is currently taking a Master's degree in Dermatology.  She specialized in Aesthetic Medicine and completed Advanced Training in Non-surgical Facial Rejuvenation in Miami, Florida. She has specialized in applying Botox, dermal fillers, skin tightening treatments, and since then, she has worked on cruise ships as an Aesthetic Doctor.