Almost every single person, particularly females, has a negative relationship with body hair. So let me tell you another hair remover device that has got less attention. Epilators
Epilators are electrical devices used to remove body hair. Basically, they are multiple tweezers rotating on a wheel. You move the epilator across your skin to pull out your hair from the roots. It can be painful for some people, but it depends upon what your pain threshold is. If you keep using slowly, your pain threshold increases. There are wet as well as dry epilators. Wet epilators are generally less painful.
Before using the epilator, gently exfoliate the area. Slightly pull your skin and then glide the epilator at 90o angle in the direction of hair growth. After using the epilator, clean your skin and moisturize it. Don't forget to clean the epilator. 
Added benefits that epilators got over waxing are that it is a DIY tool. You won't have to go to salons and still get soft and smooth skin, just like waxing. You can use it anywhere at any time. Epilators are best for arms and legs. It can also be used on the face, underarms, and bikini area. But it might hurt more in these areas. Don't use an epilator on sensitive or inflamed skin.
Also read: Why Do You Need to Try Facial Ice Rollers?
For more Skincare news and Beauty latest updates please Like and Follow our Facebook Page and Instagram account…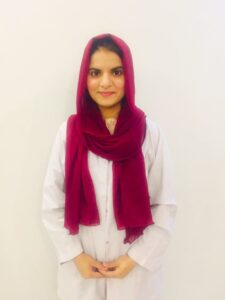 About the Author: Dr. Iqra Mubashar is a registered Pharmacist originally from Pakistan, Lahore. She has earned her pharmacy degree from the University of veterinary and animal sciences, Lahore. She has completed her internship as a trainee from Children hospital, Lahore. She has completed her research work in clinical pharmacy and pharmaceutics. She has worked as a healthcare documentation head in Al-Qasim enterprises, Islamabad. She has specialized in prescription handling, drugs information, literature research, patient counseling, and pharmaceutical care plans. Her research work on coronavirus is under publication.