Hair fall, particularly for females, is a serious concern. But you should know that hair fall is a visible sign of an underlying condition. Let's discuss one of the reasons that might be causing your hair to fall. 
Vit D Deficiency Can be a Major Cause
Vitamin D has so many roles in our body. From boosting immunity to bone health, it is an essential part of our health and wellbeing. So its low levels in our body can result in several problems. One of them is hair fall. It is observed that those who were experiencing hair fall had lower levels of vitamin D in their body. 
It is also known that vitamin D is essential to stimulate the hair follicles. Lower levels of vitamin D can result in slowed hair growth and also cause hair to fall. Our sedentary and indoor lifestyle, use of sunscreens, and poor diet can cause lower levels of vitamin D. So it can be a reason for your hair fall. 
There are a number of supplements available that you can take, but it is not safe to take them without consulting a doctor. It would be best to get your blood test done before taking any supplements to rule out other possible underlying reasons. You should also try to get some sun exposure and focus on a healthy diet to increase your vitamin D levels naturally.

Also Read: How to take care of your skin after your 30's
For more Skincare news and Beauty latest updates please Like and Follow our Facebook Page and Instagram account…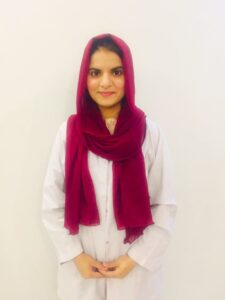 Dr. Iqra Mubashar is a registered Pharmacist originally from Pakistan, Lahore. She has earned her pharmacy degree from the University of veterinary and animal sciences, Lahore. She has completed her internship as a trainee from Children hospital, Lahore. She has completed her research work in clinical pharmacy and pharmaceutics. She has worked as a healthcare documentation head in Al-Qasim enterprises, Islamabad. She has specialized in prescription handling, drugs information, literature research, patient counseling and pharmaceutical care plans. Her research work on coronavirus is under publication.